1. Bold & Bright Accessories
Decorating updates don't have to be major to make an impact. Introducing vibrant color in unexpected places can be an especially impactful way to stylize a room. Nothing says spring has sprung like picking up a few pieces from our accessory shop. Bold colored Fragrance Lamps Alexandria or Tyler Glamorous Reeds and scented candles will pull the "spring" feel together with the smell of spring flowers. Choose from delicious scents like Pineapple Crush, Mango tango, Sweet, Mulberry, and English Ivy. Most accessories are at our sister location next door, Babette's Furniture and Home.


 
2. Fabric with Spring Flair
Give your bedroom or living area a quick spring makeover by changing out your pillows for ones with a fun spring pattern. Using lighter fabrics for elements such as draperies, upholstery, rugs and decorative pillows can soften the feel of a room with bold tones.




3. Bold Furnishings
If you're hesitant to invest in a pricy couch in a trendy hue, a compromise might come in the form of a richly colored accent table or chair. An eye catching accent table or chair is the perfect way to spice up a room. Also, no need to sacrifice style for comfort when it comes to chairs. The days of big and bulky recliners is over. Brands like La-Z-Boy and Southern Motion offer the latest styles and features.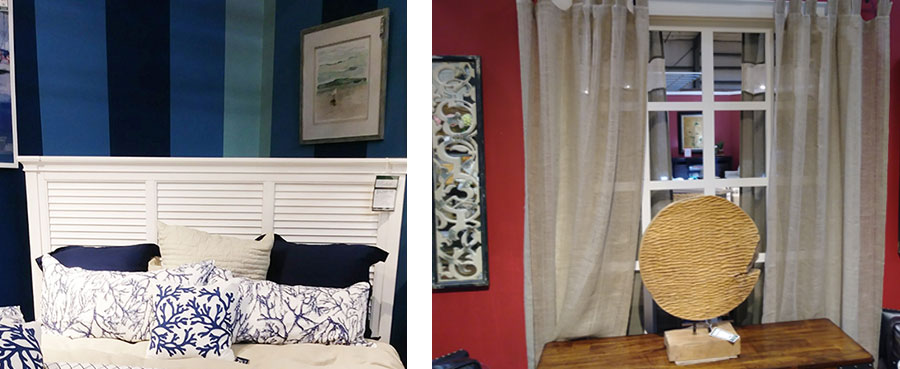 4. Walls of color
Say goodbye to beige and embrace the bold color trend by enhancing walls with hues that make a statement. The trick is to avoid making colors so loud that the space loses its stylish appeal. Bold doesn't necessarily mean bright, so look for muted variations of the shades you prefer. Pull the look together with complimentary artwork like a painting or clock.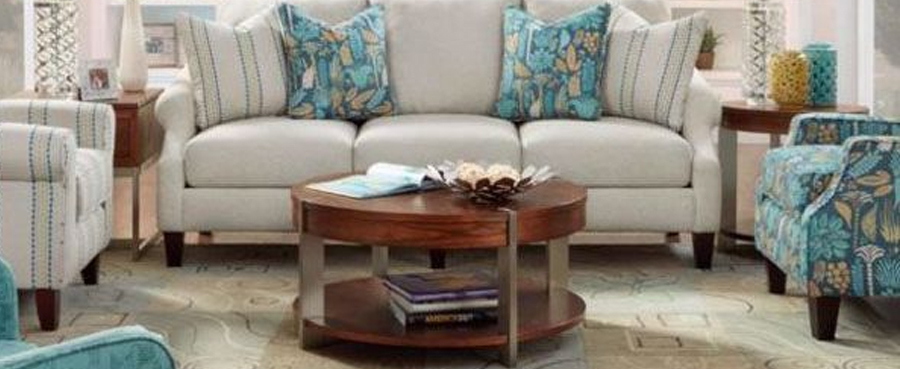 5. Reorganize and Reimagine
It is called 'Spring Cleaning' for a reason… Reorganizing a room for better flow and eliminating unnecessary clutter can give it a brand-new, updated feel. Consider how adjusting the furniture placement might improve the space, whether it opens up a better walkway or lets in more light. Upgrades are often about adding, but don't be afraid to take away unnecessary furniture that crowds the space. Also give attention to organization and stash away items that make the room appear untidy or uninviting.